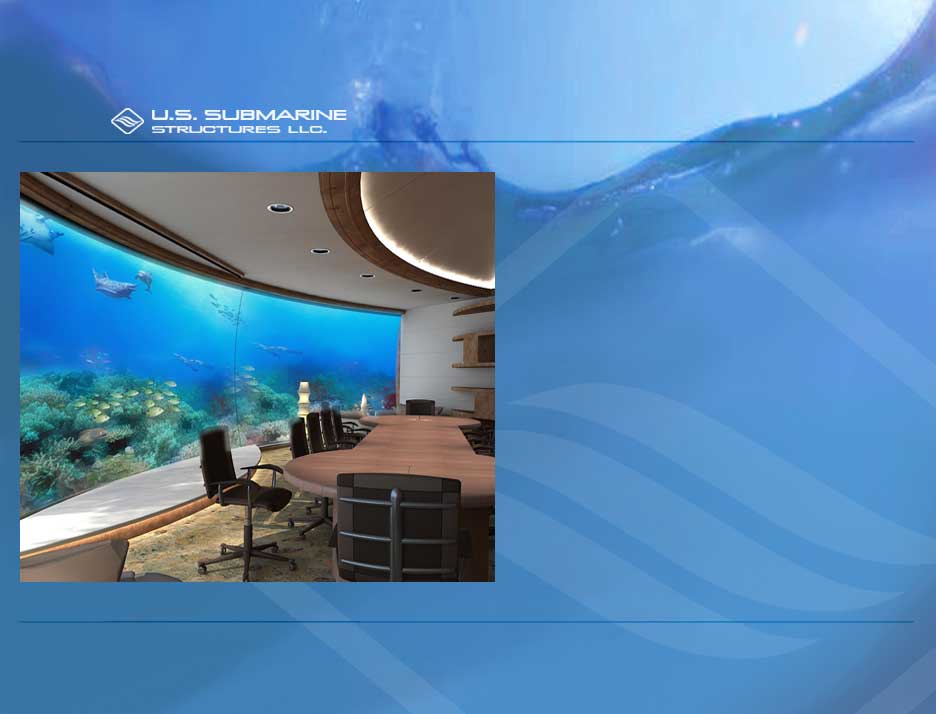 COMMERCIAL SEA FLOOR STRUCTURES
The structure engineered as the H2OME
can be adapted to any number of
commercial enterprises.
For the Taiwanese entrepreneur who would like
to operate the world's first sea-floor casino? We can make it happen. An underwater restaurant for the U.A.E? No problem. The world's first undersea bank? The most exclusive office address on the ocean floor off Monaco? At U.S. Submarine Structures we have the experience and capability to add your name to the exclusive list of owners of "world's firsts."